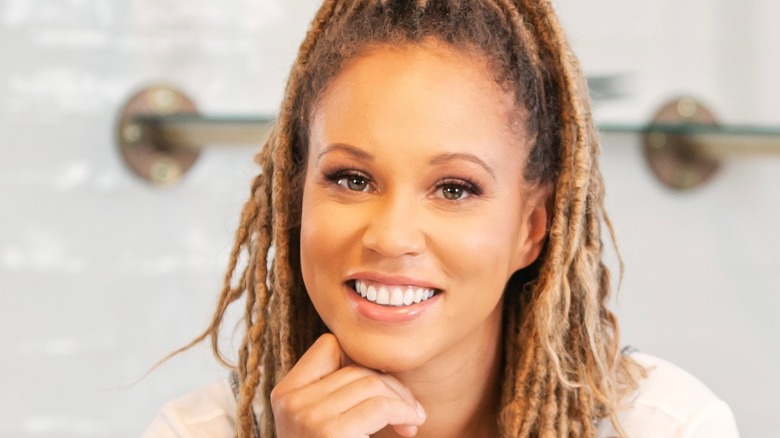 Thinking of innovative ways to mold a new space that feels fresh and captivating is challenging. Figuring out the perfect colors for the nursery, furniture for the guest room, tile for the bathroom, or cabinetry for the kitchen can sometimes leave us needing guidance about where to even begin, so where should we go to find that inspiration? While everyone creates those sparks differently, Breegan Jane offers advice on what gets her wheels turning.
The HGTV host is known for her elegant, modern interior design and lifestyle expertise. Through her daily experiences, she finds brilliance in the most simplistic and comforting parts of life, which translate seamlessly into her design choices. As an entrepreneur, Jane has had to source motivation and inspiration every day to continue creating spaces her clients will love. Discovering what influences Jane may just be the push you need to reflect on your personal aesthetics and get started on your next home project.
Parenthood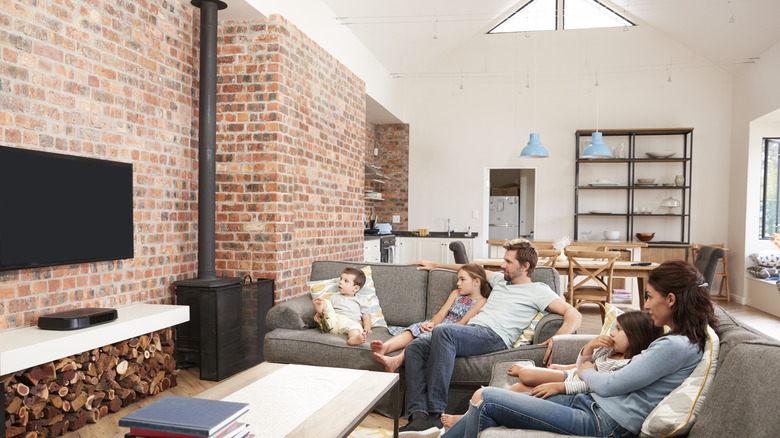 One thing Jane taps into as she enters into any creative process is her encounters with parenthood through her experiences with her mother and as a parent herself. "My mother was my first inspiration," Jane wrote on her blog. "I've always known her to be an artist. She created much of our home decor growing up – even some of the chandeliers." With her mother including her in many of those DIY projects, Jane has been able to return to the roots of her creativity time and time again to produce innovative designs.
Now, as a mom of two, Jane looks to her children and the functional living she has created for them to gain motivation. In her blog, she expresses how multifunctional living has changed her lifestyle and continues to enrich the lives of her clients as well. Our everyday lives are very multifaceted and require design that serves multiple purposes that are pleasing to the eye, space efficient, and useful. Some examples of multifunctional living you can incorporate into your home include shelving that converts into a desk, side tables that feature storage baskets, and modular furniture that can be arranged for many different uses.
Nature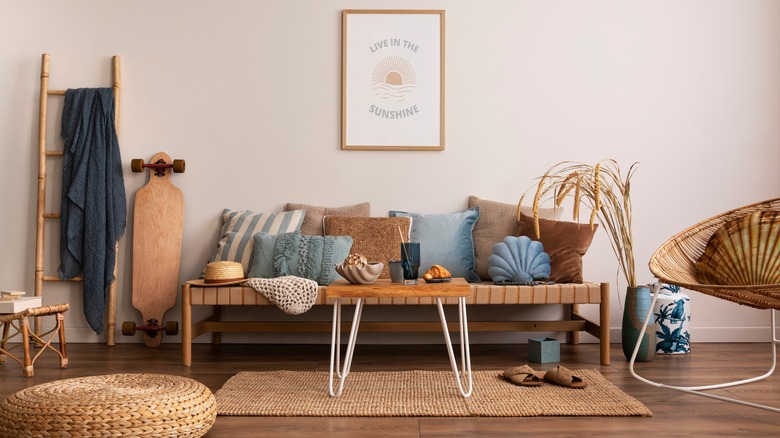 For many creatives, nature is vital to their energy and inspiration. Jane finds herself returning to sand in her toes, crisp air, and waves crashing along the beach. In her blog, she writes of how "enthralled" she is "by everything the beach and ocean create" and how she continually strives to give her clients that same "mood and feelings of satiation." Coastal design can feature many different elements, from colors of blues, greens, and beige to wicker furniture and exotic plants.
The beach isn't the only sandy area that inspires Jane. "Palm Springs inspires so much of my design. It is where I come to find my creativity," she told Lei Culture in an interview. "One of the things I love about coming to the desert is the calmness of nature. It just provides my mind this sort of free space." Warm hues of terracottas, yellows, and white clays pair wonderfully with images of the hot sun beating down on dry lands. Envision how different colors and textures can transform spaces into your oasis the next time a home project arrives at your doorstep.