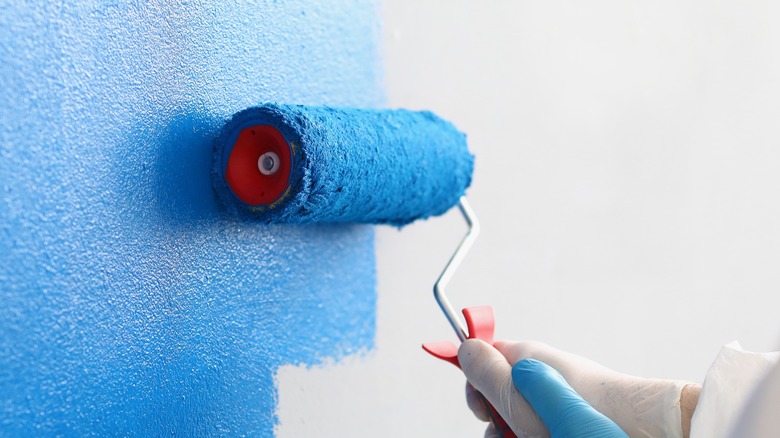 If your home doesn't look the way you want it to, you have the power to transform it. That's what Magnolia Network's Fariha Nasir did when she and her husband first bought their builder-grade home in Texas three years ago. "I knew I wanted a beautiful custom home, but I didn't have the budget to hire out all these projects, so I decided to take things into my own hands," Fariha Nasir tells House Digest in an exclusive interview. Inspired by the women she saw DIYing their own homes on social media, Nasir bought and used her first power tools: a miter saw and a brad nailer.
"I taught myself how to use power tools [and] do simple projects around the house to get that high-end designer look that cost a lot of money," she explains. Nasir renovated her home and documented the process on her blog, Pennies for a Fortune. Now, as the host of Magnolia Network's "Problem Spaces," Nasir tackles spaces that stump many of her clients. Though these unconventional rooms require a little more strategy, Nasir is confident that homeowners can create their dream homes on their own. Knowing the right way to start a custom DIY project makes all the difference.
Ease yourself into it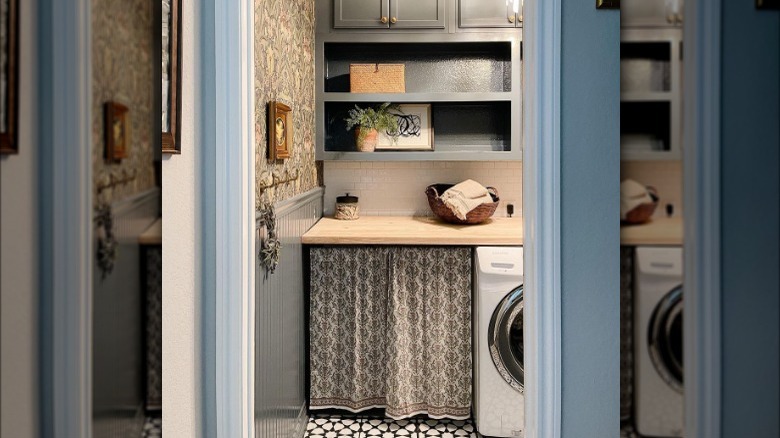 Most homeowners don't have the experience of a professional contractor. So when it comes to starting your first custom DIY projects, it's better to ease your way into it. "One of the most valuable things that I've learned is to be slow and steady, take on smaller projects in the beginning," Fariha Nasir tells House Digest. The designer's first project was a custom tabletop cover for the washer and dryer in her home's laundry room. Next, she painted the floors using a stencil. These projects are easy ways to get your feet wet with DIY projects and get comfortable using power tools. Once you get more confident, you can move on to larger projects.
But Nasir warns that being accurate is the most important aspect of any project. "Measure twice or thrice," she says. "[For] every measurement, I would measure and then remeasure because measurements being off can make such a big difference and it can add so much time to projects. [You need to be] accurate with your prep work, making sure you prep everything beforehand, and walk through in your head what the project will look like so that you don't run into surprises when you're doing something."
Small touches look custom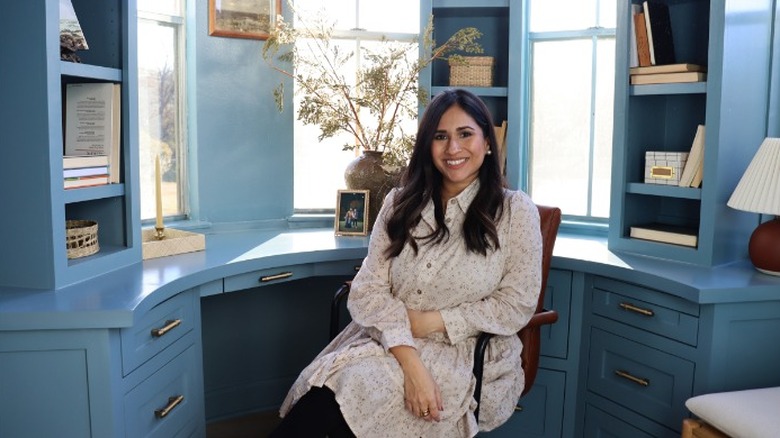 You don't have to rip walls down to the studs and rebuild to get a custom look in your home. The small details can look just as customized. "Paint can be so transformative," Fariha Nasir explains. "It's easy; it's accessible. You don't need a skill to start adding paint to walls." From feature walls to colorful ceilings, a fresh coat of paint can go a long way in a design, and the right color can transform the feeling of a room. Nasir continues, "Paint can be used in such different and fun ways that it can be a very big design statement, and there are ideas out there."
Another DIY project you can tackle in your home on a weekend: trim work. "You don't need to have a ton of tools to do trim work," Nasir says. "You probably just need a brad nailer. You don't even need a miter saw. You could use miter shears, which [are] a handheld tool." These materials are easily purchased from hardware stores. While this design trend has recently come back into popularity, the look is timeless and an easy way to make your home look custom-built. Nasir adds, "It's not scary, and adding a little bit of molding to a wall can add a lot of character."
"Problem Spaces" premieres on Magnolia Network on January 21 at 1 p.m. ET.